Grant's Goodies
Featured RVs For Sale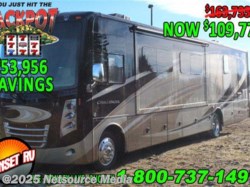 2014 Thor Motor Coach Challenger 37DT
List Price: $163,733 *Todays Discounted Internet Price: $109,777 You Save: $53,956 Financing on approval of credit.  *List Price total may includes factory delivery and PDI charges  Thor... More
$163,733.00
$109,777.00
View Details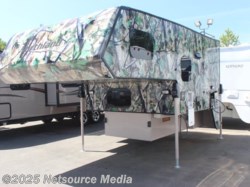 2015 Northland Polar 860
 MSRP: $26,825 * 0 0 1 26 152 Conley & Associates, Inc. 1 1 177 14.0 Normal 0 false false false EN-US ... More
$19,375.00
View Details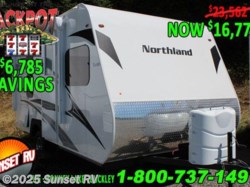 2014 Northland 174 TRAVEL TRAILER
List Price: $23,562.50 Todays Discounted Internet Price: $16,777 You Save: $6,785.50 Financing on approval of credit.   * MSRP total may includes factory delivery and PDI... More
$23,562.50
$16,777.00
View Details
Watch Our Featured Videos
The video is loading or the assigned video has been deleted.
Welcome to Sunset RV

Washington´s premier RV dealership located in Bonney Lake and Fife, WA. Sunset RV is hailed by Grant Goodeve of Northwest Backroads as the best place to go for selection, price, and service for RVs servicing Bonney Lake, Fife, Tacoma, Puyallup and Olympia. Sunset RV´s satisfied customer base continues to grow, so stop by and see us at our Bonney Lake or Fife, WA locations.

Tour through our diesel and gas engine Class A, B, B+, or C Motor homes; Browse our Fifth Wheel Trailers, Travel Trailers, Tent Trailers, and Lite or Lightweight Travel Trailers; Choose from a large selection of Toy Haulers. We have what you need for the right price. Many of our trailers can be towed with vehicles as light as the Chevrolet Traverse, Equinox, Trailblazer, or any other SUVs and Crossovers that have a towing capacity.

If it's selection you are looking for, we have a large selection of new and pre-owned RVs from top brands like Forest River and Thor Industries, with several sought-after models such as Forest River´s Berkshire Class A Diesel Pusher Motorhomes, Charleston Class A Diesel Pusher Motorhomes, Cardinal Fifth Wheel Travel Trailers, Primetime Crusader Fifth Wheel Trailers, Primetime Lacrosse Travel Trailers, Prime Time Sanibel Fifth Wheel Trailers, Prime Time Tracer Travel Trailers, Shockwave Toy Hauler Trailers, Shockwave Fifth Wheel Toy Hauler Trailers, Skyline Bobcat Trailers, Skyline Koala Fifth Wheel Travel Trailers, and Skyline Koala Travel Trailers. Sunset RV´s Thor Industries models are: Ace Class A Motorhomes, Daybreak Class A Motorhomes, Four Winds Class B+ Motorhomes, Four Winds Class A Motorhomes, Four Winds Class C Motorhomes, Outlaw Class A Toy Hauler Motorhomes, Palazzo Class A Motorhomes, and Tuscany Class A Motorhomes.

Our state of the art Service Center in Buckley, WA will provide top-quality service for your new or used RV. We service all over the South Puget Sound, Bonney Lake, Fife, Tacoma, Puyallup and Olympia. It's easy to schedule a service appointment online!

Sunset RV and Sunset Chevrolet have been providing top quality sales and service to our customers in Bonney Lake, Fife, Puyallup and Sumner for over 80 years! Welcome to the Sunset Family.
Three Locations to Serve You
Fife
1606 51st Avenue E
Fife, WA 98424
Phone: 253-348-2081
Mon-Fri: 9:00am - 7:30pm
Sat: 9:00am - 7:00pm
Sun: 10:00am - 6:00pm
Bonney Lake
21803 State Route 410 E
Bonney Lake, WA 98391
Phone: 253-348-2082
Mon-Fri: 9:00am - 7:30pm
Sat: 9:00am - 7:00pm
Sun: 10:00am - 6:00pm
Buckley Service Center
310 Chamberlain Road
Buckley, WA 98321
Phone: 360-829-0650
Mon-Fri: 8:00am - 5:00pm
Sat: 8:00am - 5:00pm
Sun: Closed